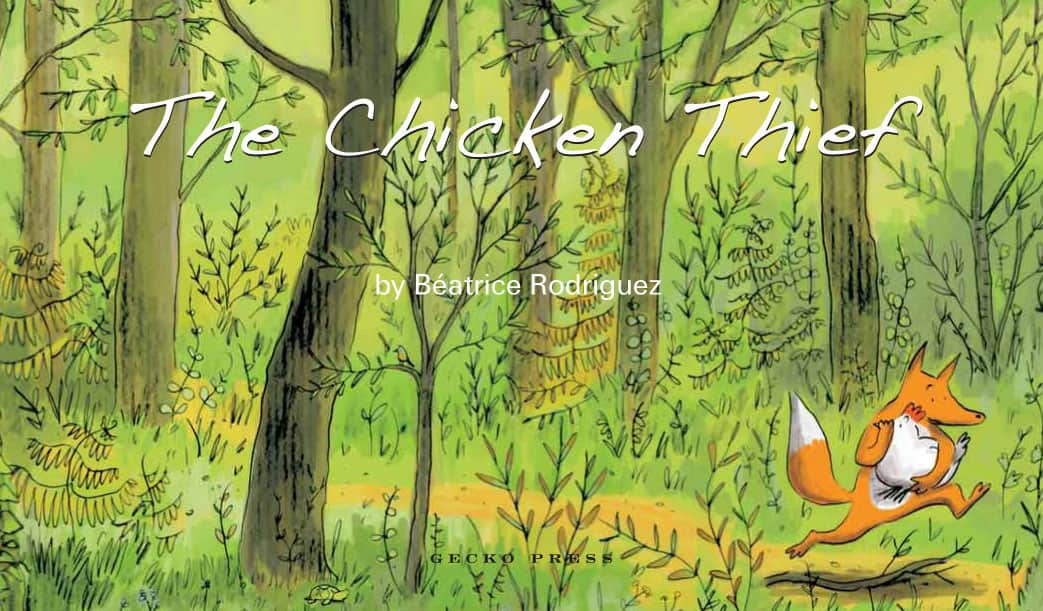 I love books that are different. It's not only a lack of words which makes this book different from most, but it's small and rectangular shape also make it irregular.
This wordless story teaches the reader that not all is always as it seems.
We open the book to see a pleasant setting in the countryside, where animals seem to be living life as if they are humans.
All certainly seems lovely until we witness a fox steal and run off with one of the chickens. There is utter disbelief on the faces of the other animals. The prediction begins for the reader at this point, as we wonder what the fox will do with the chicken.
For the majority of this book we see the bear, the rabbit and another chook chase the fox to rescue their chicken friend. They chase the fox enthusiastically, tiredly, in the dark, after a rest, through the mountains and over the seas.
Readers will be pleasantly surprised by the ending, and children will surely enjoy the humorous and slightly silly outcome.
You might also be interested in other Wordless Picture Books.
Book Details:
The Chicken Thief
Buy online from The Nile.

Beatrice Rodriguez
ISBN:978-1877467318
Format: Hardcover
Publisher: Gecko Press, November 2009
RRP: $22.99