My family recently took a road trip to Fish Creek to attend the official grand opening of Alison Lester's new concept store, which also coincided with a triple book launch (Noni the Pony goes to the Beach, Imagine 25th Anniversary Edition and Baby Days).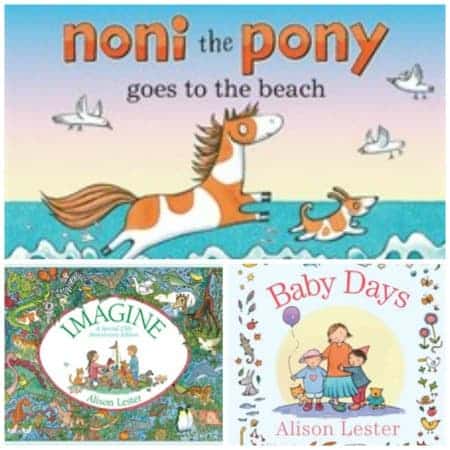 Driving over two hours to attend a book launch and store opening certainly makes me a dedicated book-blogger, but this was a mini getaway my family needed so hubby and the kids didn't need much convincing and jumped at the chance to get a way for the night (The weekend did end with Ike standing on a dead puffer fish that had washed ashore at Waratah Bay. But, that story is for another day).
Cammy is always excited to attend book launches and meet her favourite authors.  I was fairly busy snapping away with my camera, but hubby and our kids enjoyed time in the dedicated reading space with the array of books from the Alison Lester library. Noni the Pony has been a huge hit in our home for some time, but it was Baby Ike who fell in love with the plush version of Noni.
Definitely put a trip to Fish Creek on your To-Do List. In the meantime here are a few photos to whet your appetite for a road trip to Alison Lester's divine store at 1 Falls Road, Fish Creek VIC (I hope you've got a few minutes up your sleeve because I maybe went a little overboard with photos).
The exterior of the Alison Lester Concept Store catches your eye straight away. It's crisp and quaint and bedecked with large displays of native foliage.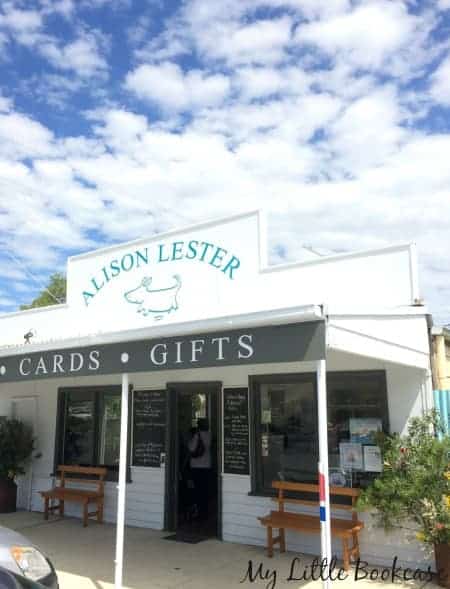 Step inside the light and bright shop (which amongst other things had a former life as an ice cream store and furniture shop) and you're greeted with a shop counter hidden behind a beautiful piece of art from Magic Beach.
The white walls are adorned with all sorts of Alison Lester works from canvas paintings to picture book prints and commemorative pieces acknowledging Alison's extensive work as Australia's Inaugural Children's Laureate.  Personally I found the display of Alison's brainstorming notes, storyboards, sketches and character development charts most fascinating to view.  These inclusions make the Alison Lester Concept Store just as much a gallery.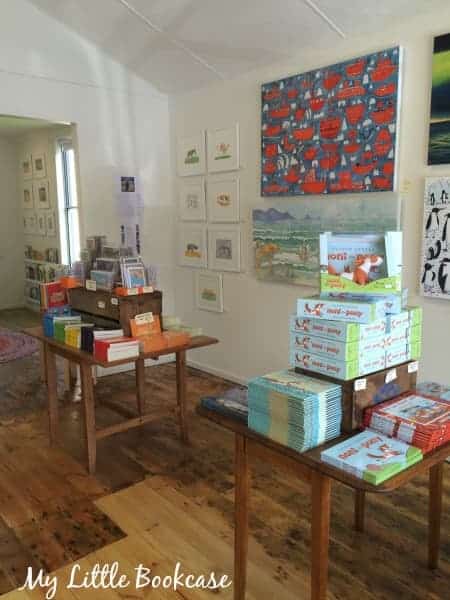 You could honestly get lost in the beautiful store for hours-not only admiring the artwork but spending time in the reading room furnished with a vintage couch and comfy floor cushions. There is an extensive library of Alison Lester books (including many in foreign languages), which you are welcome to sit and read. This room is also penned for use with school groups who visit the store.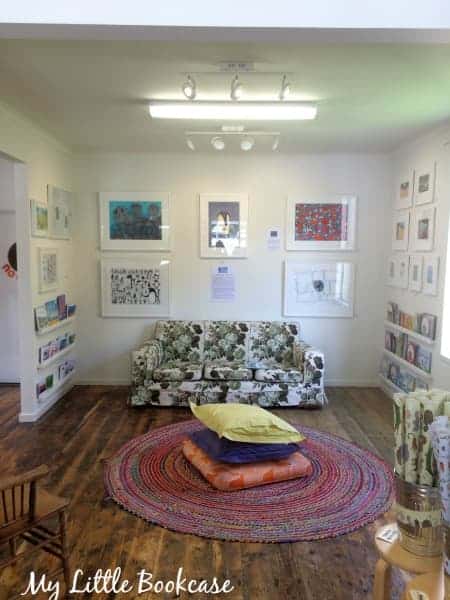 This gallery-come-store will have you mesmerised at every turn. I doubt you will be able to leave empty handed. As well as art, prints and books there are many other unique items available for purchase, including wrapping paper and greeting cards featuring prints from many of Alison's much-loved books.
If you are unable to visit Alison Lester's bricks and mortar store, you can still purchase books, prints and cards through Alison Lester's Online Store. Simply phone or email the store to organise signed copies.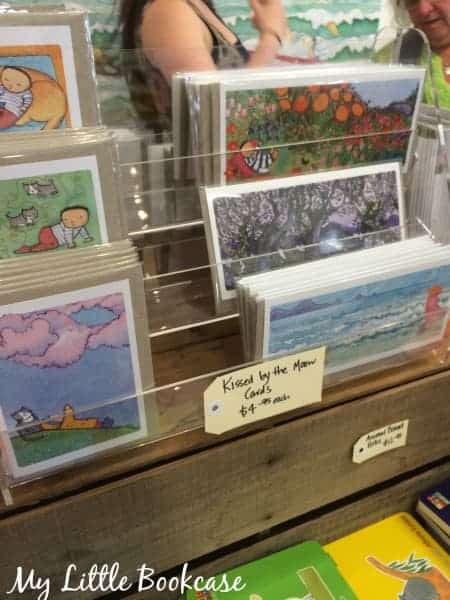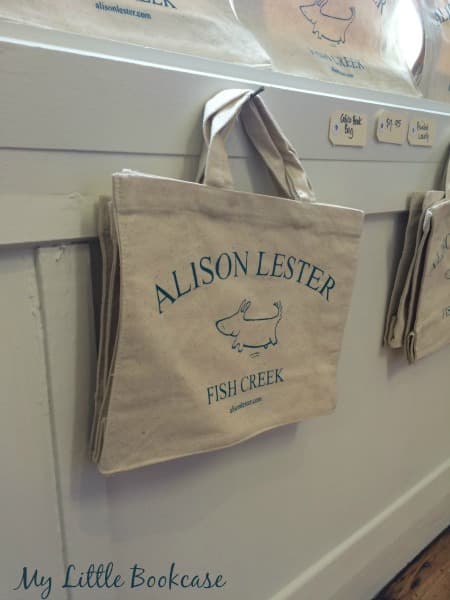 And if you've ventured down to Fish Creek, then make sure you explore the area a little further, which has provided Alison with great inspiration for her books.
Some of the highlights for us included
9 Acres- A coffee bar and second hand book store that served us the most delectable coffee and croissants.
Fish Creek Hotel for yummy dinner, incredible service and cosy accommodation
A visit to Waratah Bay where Noni the Pony lives and plays.
We know from the original Noni the Pony book that Noni 'lives on a farm at Waratah Bay'. The kids were eager to visit Waratah Bay and search for Noni in the nearby paddocks.
With Wilson's Promontory in the background the kids tried to re-enact scenes from Noni's new adventure book,  Noni the Pony Goes to the Beach.
They frolic and splash as the waves tumble by,
scattering seagulls into the sky.
It is an easy book to enjoy with kids with fun rhyming text and child-like adventures.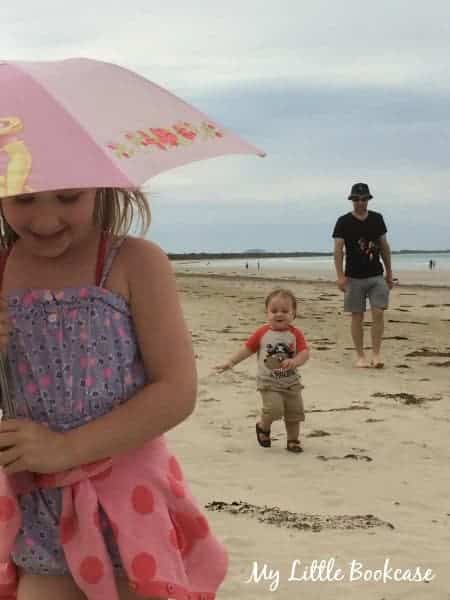 Like this post? Stay connected:
Be sure to join one of our communities for more literacy-based inspiration, or subscribe to our mailing list so you don't miss out on future posts.