Hi! Welcome to My Little Bookcase
I'm thrilled that you've stumbled upon My Little Bookcase- a little blog in the big world of wonderful online resources.
My Little Bookcase is more than just a place to shelve children's books. In a nutshell, I aim to provide parents and educators with inspiration to engage children in reading, writing and other literacy-based activities in meaningful ways.
Every idea I share here is drawn from my years of experience as a teacher and as a mother.  The result is a case full of helpful tips, activity ideas and book recommendations for children. To help us spread our love of books with families all over Australia, we also run regular giveaways.
If you're feeling a little overwhelmed, try starting with our most  popular posts. Feel free to contact me at info@mylittlebookcase.com.au if you can't find what you're looking for.
Jackie:  mother, teacher, book lover and creator of My Little Bookcase


BELIEFS ABOUT READING AND LITERACY:
I believe that a love of reading provides a child with a wonderful and positive platform in which to develop their literacy skills, which includes writing and oral language.
I think reading should be fun, not scary and  overwhelming!  We aim to model and provide parents and educators with fun, warm, friendly and positive ways to engage their children in reading and literacy based activities.
We also celebrate the value of a traditional book, the joys of reading and quality time shared between parent and child during traditional story time.
TESTIMONIALS:
When Mem Fox found out about My Little Bookcase, she sent us a little message:

ABOUT JACKIE, EDITOR OF MY LITTLE BOOKCASE:
Before becoming a mother, I was completely absorbed in teaching. For 10 years I worked in primary and secondary schools, worked in positions of responsibility, sat on teacher network committees, presented workshops for peers, developed curriculum and co-authored text books and teacher resources before taking leave to be a stay-at-home mum. Now I am also an Educational Consultant for a brilliant Australian resource, Story Box Library.
Becoming a mother  has heightened my enthusiasm for education.  Watching my own little ones grow and learn is fascinating and exciting, and I delight in books on a whole new level. There is nothing like snuggling close to your child and listening to one another's heartbeat as you read a story together.
So, My Little Bookcase is a project that allows me to be at home with my children while still being able to share my knowledge, passion, ideas and inspiration with other families and educators.
I am not limited by my title as a teacher. I love good food, vintage furnishings, Bollywood dancing, planning parties and picture books. I get joy from reading, baking, watching Offspring and spending time with my family. I also have unhealthy addictions to sugar and Google.
A Little Bit More About My Family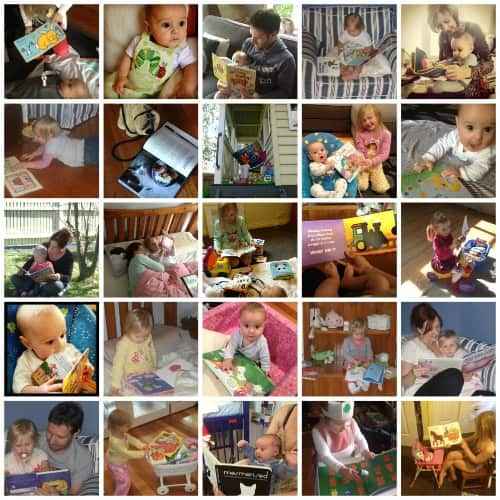 My children are probably the 'stars' of this blog, so maybe you'd like to know a little more about them.
In 2005, I married my best friend and together we have created an incredible little family. We both share a love for learning and personal growth, which we're excited to pass onto our children. With the support of my husband I have been able to take extended leave from my teaching position to be at home with our children. Daddy doesn't appear too often in our posts, but he loves joining in when we're having fun with books. So, sometimes you might be lucky enough to  spot him.
Cammy was born in 2009. She was the inspiration behind My Little Bookcase. Before reaching many typical milestones, Cam was turning pages and licking the various textures of books. She was gaining so much joy from books and I loved watching her discovery and exploration of them. I'm incredibly thankful that I fostered her love of books from an early age;  her imagination is wild, her vocabulary is rich , she runs circles around my general knowledge and she has such an intense passion for life, learning and giving things a try.
In December 2012, we welcomed little Ike into our family. His arrival (and his first few weeks of life) threw our world upside down. He spent some time in NICU and he is my daily reminder of what is important. He is evidence that you can laugh and be charming even when life has been unkind. He is most content when his big sister is reading him a story.
We all love reading. Daddy used to simply read for knowledge, but we've converted him too;  now he also gets joy from reading and can't wait for story-time. I catch my children reading all the time- sometimes in the strangest of places (I once found Cammy hiding in a cupboard with a book). We borrow books. We buy books. We play with books. We lick and chew books. We repair books. We love meeting people who write books. Even our soft toys love to read.  And anyone who visits our house should watch out, because they're sure to be roped into a bit of story-time.
OUR COMMUNITY
You'll also get lots of other information by joining one of our communities,  or by subscribing to our mailing list so you don't miss out on future posts.
Pinterest and Instagram are perfect places to start if you're looking for visual inspiration. Or, join our Facebook page to be part of a community of parents, caregivers and educators who have a love for books and value the importance of reading with children. It is a place where members can share their own ideas and experiences or ask for book recommendations and reading tips.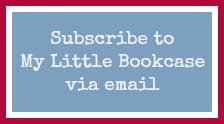 I hope you'll pop by again. Please think of us when you're hunting for the 'right' book or if you're looking for some tips and reading activity ideas that will engage your child or students.
Note: You may find some links to sites in which I am an affiliate, which means I receive a small percentage (5-10%) of the purchase price. This is used to cover the cost of our wonderful giveaways.