A Lost Toy Discovery Trail inspired by Milo and the Moon Kangaroo
I don't know about you but I find that over time our home becomes filled with unused toys and odd bits and pieces collected over time that lay about but never get played with. In an endeavour to cull our toy collection, I found myself inspired by one of our much-loved picture books.
Milo and the Moon Kangaroo is a book we've enjoyed reading for a few years now. It is a colourful book featuring an original bedtime story.
Milo is drawing before bedtime when he notices that his favourite green crayon is missing from the box. He goes to the garden where he last remembered using the crayon and discovers a green crayon trail. He chooses to follow the trail and, after travelling along, through and down many w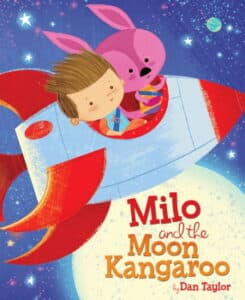 onderful places, he eventually finds himself on the moon.
There, Milo meets the Moon Kangaroo who believes the crayon is hers. She takes him to the Lunar Lost Property Crater.
'Every toy that gets lost on Earth ends up here,' she explained.
Whether following the full-page illustrations or the illustrative panels, children will enjoy tracing their fingers along the green crayon trail.
The story celebrates the power of imagination and at the end of the story children are left wondering whether Milo's adventure was real or just a dream. Find further book details at the end of this post.
MILO AND THE MOON KANGAROO FOLLOW-UP ACTIVITY (A Lost Toy Discovery Trail )
The book lends itself well to an activity perfect for discovery and using gross motor skills. It is an activity that can keep kids engaged for hours-days even. Cammy loved setting up her own trails around the house for days after I had set this up.
1. Firstly, I took a tour of our house and placed all the 'lost' toys, bits and pieces into a basket.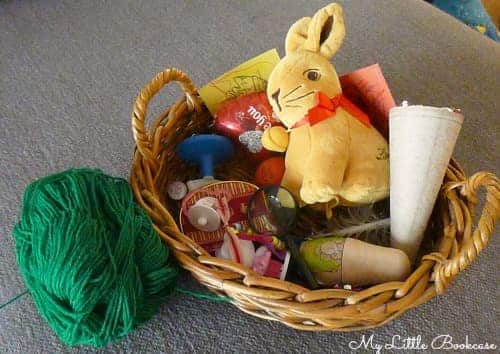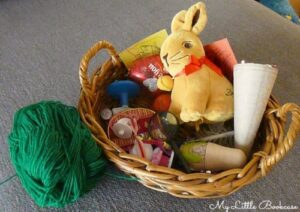 2. When Cammy was sleeping I took a ball of green wool and starting at her bedroom door I created a 'green crayon trail' through the house, weaving it under, over, around and through pieces of furniture.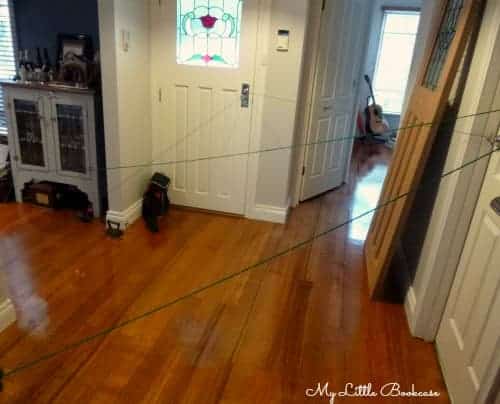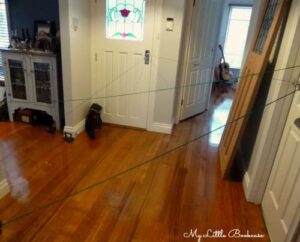 3. The 'green crayon trail' eventually led to the basket of 'lost' toys.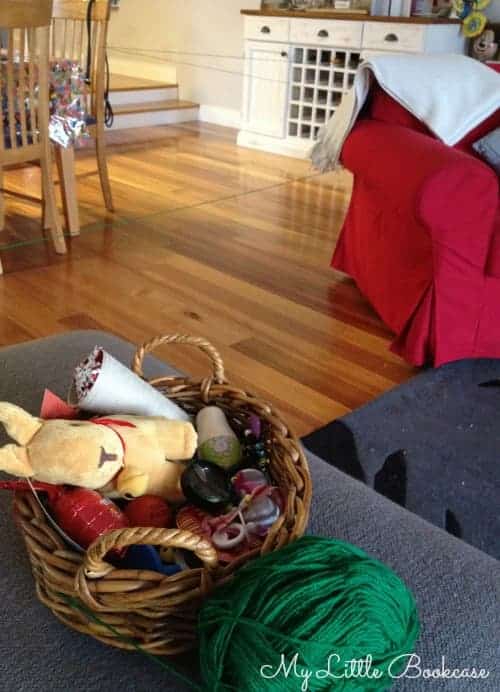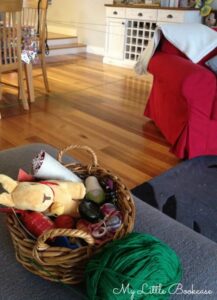 4. When Cammy woke from her nap, we read Milo and the Moon Kangaroo before getting up from bed.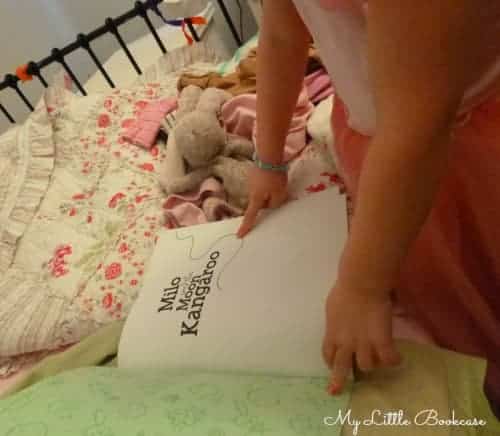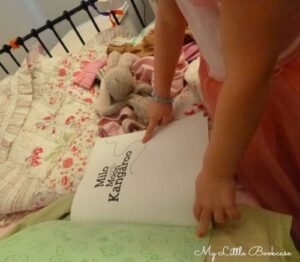 5. When she found the start of the 'green crayon trail', Cammy excitedly followed it around the house.
6. She eventually discovered the basket of 'lost' toys and she could choose whether she wanted to discard the toy or find a new way to play with it.
Milo and the Moon Kangaroo Book Details
Author/Illustrator: Dan Taylor
ISBN:978 1 84738 329 7
Format: Paperback
Publisher, Simon & Schuster, 2010
Suitable for ages: 3+