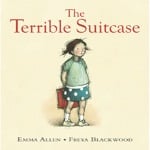 The young girl in this story is fascinated by space. Her play involves intergalactic space crafts, playdough planets, space station stickers, spacefood sticks and moonbeams, which is why she is so disappointed when her parents gift her with a red suitcase instead of a rocket-themed backpack.
Expectedly, she doesn't look forward to the first day of school especially when she spots the weird and wonderful bags on the backs of the other children.
Thankfully, the terrible suitcase sparks her wild imagination, and she draws the attention of the other children who join in the fun. It is no longer a suitcase but a toolkit, a computer, and a springboard to some wonderful space adventures.
Deep in colour and playfulness, these classroom adventures are whimsically illustrated by Freya Blackwood.
Emma Allen and Freya Blackwood delightfully capture the enormity of little problems for school-aged children. The outcome of this story shows children that things can turn out nicely even when you can't have what you want.
Did your children choose their own school bags? After reading this book, Cam asked if she could choose her own backpack for kindergarten.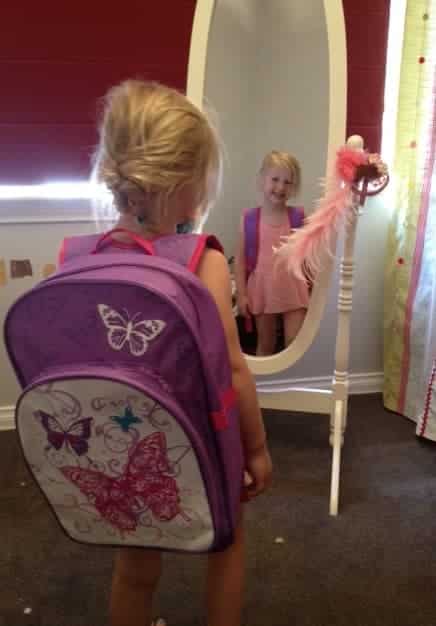 Book Details:
Author: Emma Allen
Illustrator: Freya Blackwood
ISBN: 978-1862919402
Format: Hardback
Publisher: Omnibus Books for Scholastic Australia, July 2012
RRP: $24.99 (aud)
Suitable for ages 4+ (★★★★★)