Tea and Sugar Christmas, Jane Jolly and Robert Ingpen
Tea & Sugar Christmas has always been my favorite Christmas book. As a self proclaimed foodie, I was instantly drawn to what I thought was an adorable title. This book is far more than the cutesy tasks, fun Christmas traditions, and rhyming text we see in many modern Christmas books. This book tells an Australian Christmas story that includes many Aboriginal and migrant outback workers.
The story of Tea and Sugar Christmas takes place on the Trans-Australian Railway Train that travelled for decades through the Nullarbor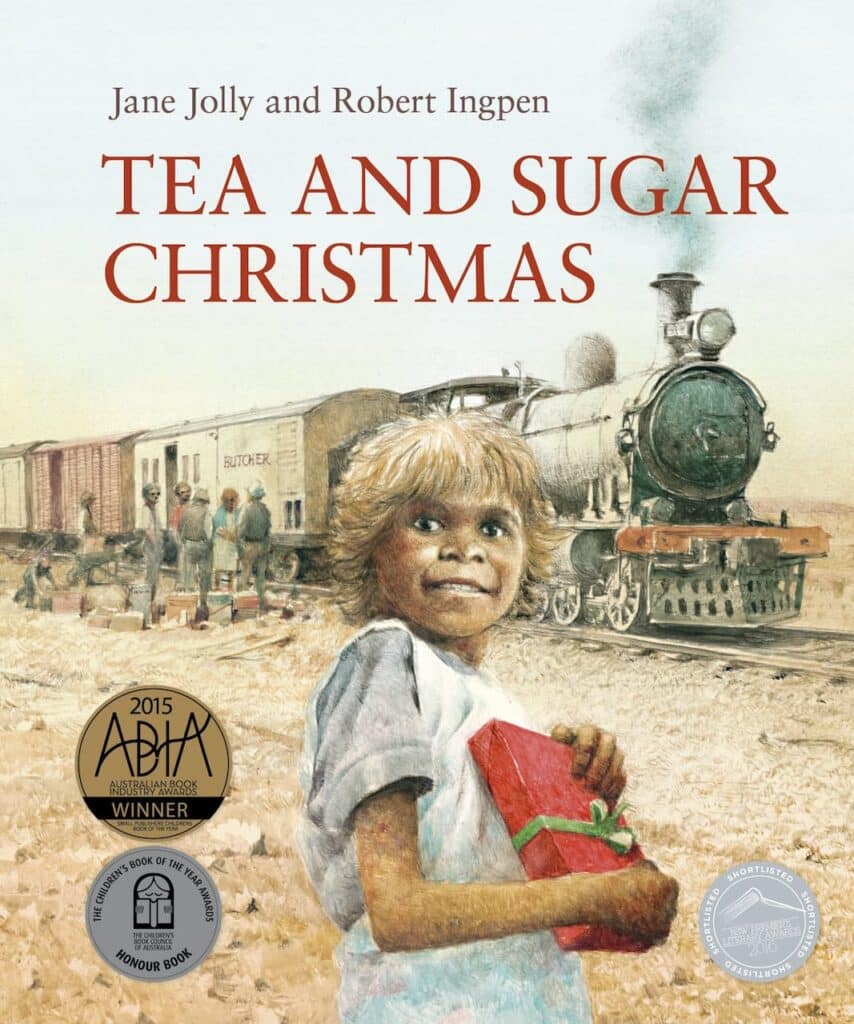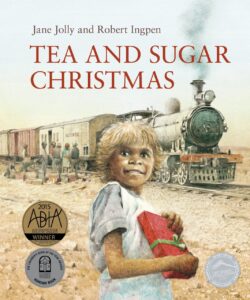 plain. The train's carriages carried groceries, household supplies, medical personnel, and bank services for workers in isolated settlements. Once a week, settlers would fill their wheelbarrows to last the entire week with the stock they needed.
The train only carried one very special guest per year. One of the inspectors dressed as Father Christmas and brought joy and presents to the children, who would often dress in their best clothes for him.
Kathleen wrote this story. The words and illustrations bring her excitement, gratitude, and anticipation to our hearts. We are there in her shoes as we read, as she waits on the train and sees Father Christmas for the first time as the carriage doors slide open. Children, and especially those who have very little to give will be reminded how wonderful Christmas can be for adults.
The black and white pages can be folded out to reveal large-scale colour illustrations created by Robert Ingpen. You will spend hours looking at these. This book includes photos and images from the Sugar and Tea Train period. This book is a fascinating look at an important part of Australian history.
Tea & Sugar Christmas, based on real events, is a truly magical story that will delight both adults and children. It is, in my opinion a must for every Australian family.
Book Details:
Author: Jane Jolly
ISBN: 9780642278630
Hardcover
Publisher: NLA Publishing November 2014
RRP: $24.99