Saturday, Nov 5 was a sweltering day in Melbourne. While many enjoyed the sunshine at the Stakes Day,  Cam and I went along to visit Katherine Battersby at The Little Bookroom for the Melbourne launch of her first book, Squish Rabbit. We then stopped by Birdie Num Nums for a sneaky snack and a  play in the sand pit.
It really is amazing what you can learn at book launches or events. Katherine's childhood sounds fascinating, but I was surprised to learn that rabbits aren't allowed to be kept as pets in Queensland.
Keep reading to find out more about the hopping good time we had, and to find out more about this sweet little book.
The wonderful people at the Little Bookroom always prepare gorgeous displays.  Everyone who loves children's books knows this divine little store: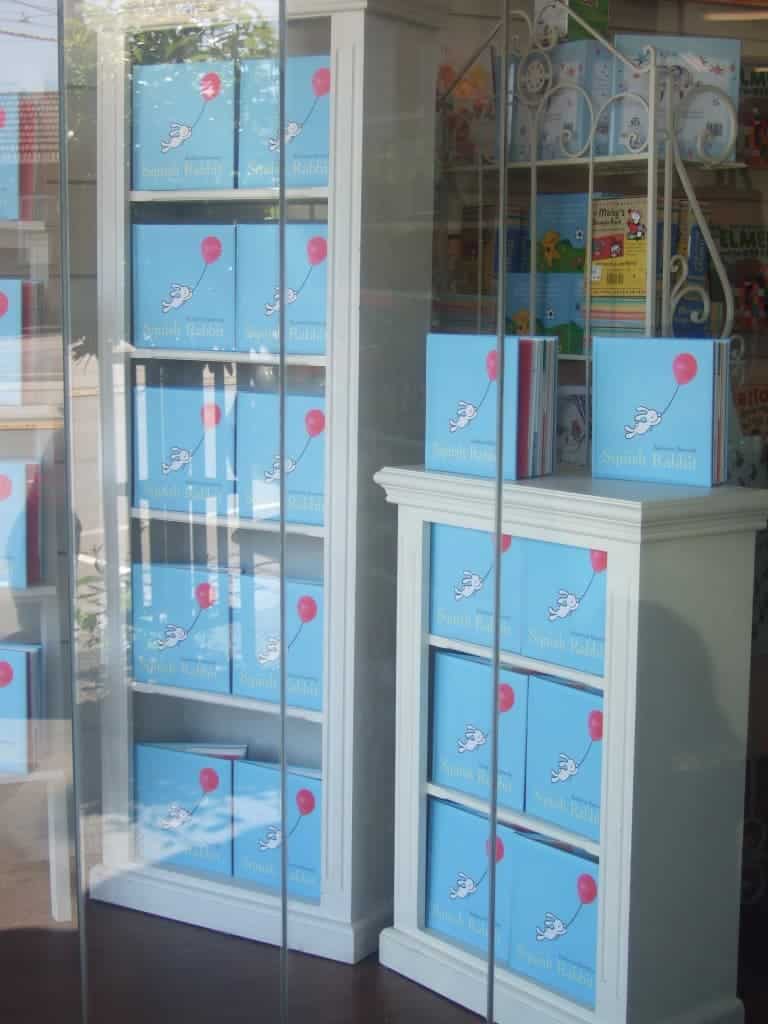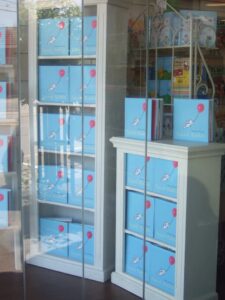 The kids devoured carrots, and the colouring sheets too:
We were greeted by Leesa, owner of The Little Bookroom, who opened up the back area of the store to the public for the first time. It was a great space for the launch, comfortably fitting a large audience, from babies and their parents to authors and publishers.
The book was officially launched in Melbourne by Wendy Orr:
Katherine spoke of her childhood. I was most intrigued by the 'rabbit burrow' in which she lived as a child. Here she shows us one of the first stories she wrote:
Katherine read her books with beautiful musical accompaniment.
Katherine demonstrated how powerful images are for young readers. They also help her flesh out a story and character:
Together, Katherine and her audience created an outrageous burger for Squish Rabbit to eat:
My little Cam with Katherine. When she got home she sat on her reading chair with her signed copy of Squish Rabbit and said, "Hi. My name is Katherine and I'm going to read you my story"