"Why I Love Australia" is a touching tribute that will strike a chord with Australians near and far. Our love for our homeland is immeasurable, and we hold it in high regard, cherishing and honoring it. Through Bronwyn Bancroft's vivid illustrations and evocative prose, Australia is elevated to a grand pedestal, which is its rightful place.
With a graceful finesse, Bronwyn weaves a tapestry of words and visuals that portray the diverse natural beauty and human life in Australia. She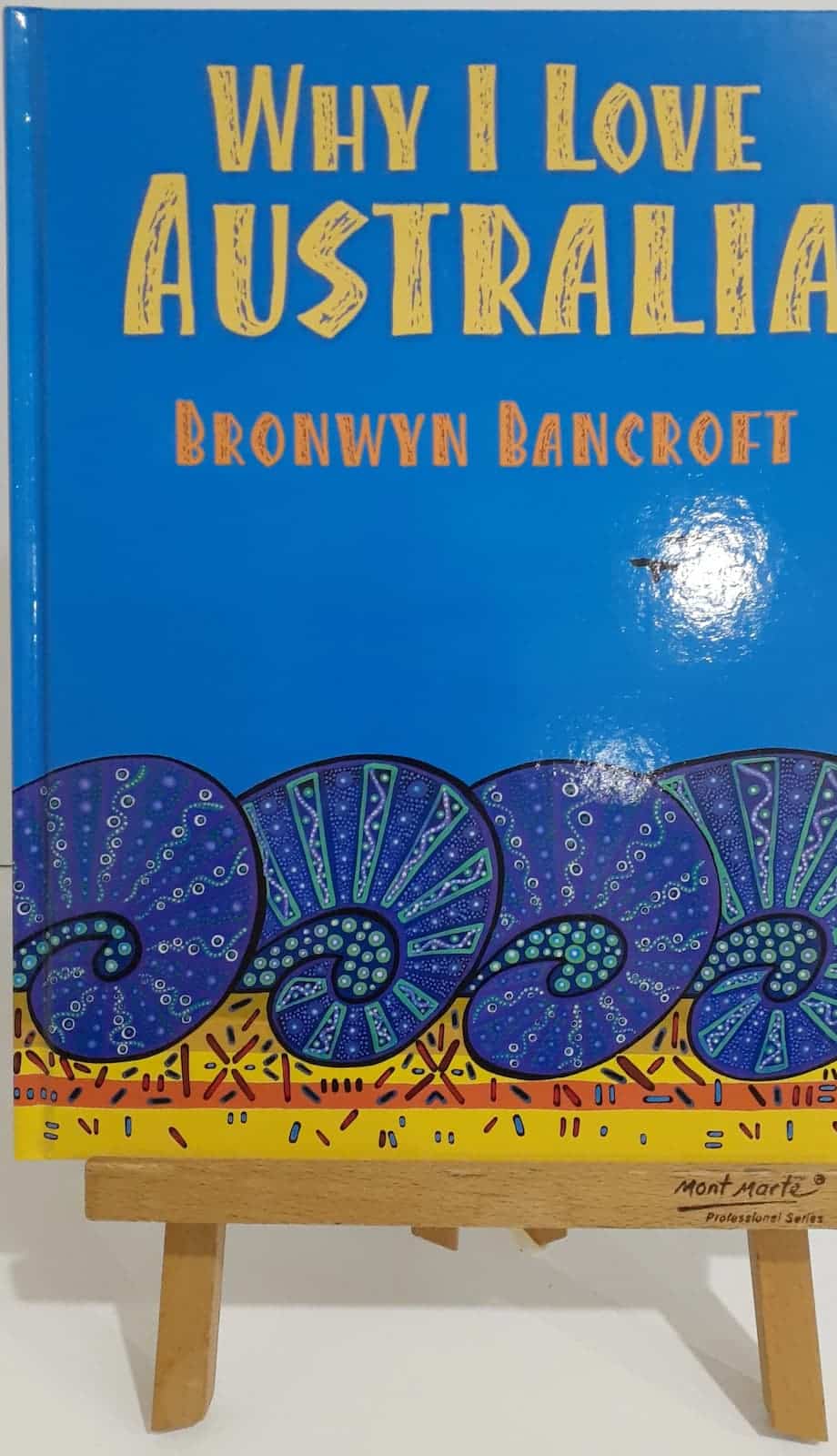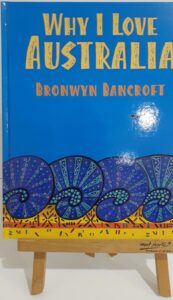 aptly encapsulates the essence of Australian camaraderie in phrases like "suburban homes that chatter" and "bush cricket played on ant's nest pitches with friends and family anytime, any town."
There's a certain meticulousness in Bronwyn's choice of words and corresponding illustrations, often layering the imagery with multifaceted meanings. For instance, her representation of "Boab tree families, bountiful in shape, standing on the plains" includes a depiction of five boab trees, each containing a trio of human figures. This frequent incorporation of human figures signifies the profound bond that Indigenous Australians share with the land.
Bronwyn Bancroft's artistry is steadily gaining iconic status. If her name sounds familiar, it might be due to her illustrious work in "Possum and Wattle", "W is for Wombat", and "Sam's Bush Journey". Her art is characterized by an explosion of colors, boldness, intricate details, and an abundance of patterns.
"Why I Love Australia" is imbued with symbolic depth. On every page, Bronwyn skillfully illustrates an element that symbolizes a traditional Australian Aboriginal smoking ceremony. This ritual is a revered practice among Aboriginal communities for showing respect to each other's language and land. It is also believed to purify the surroundings of negative energies. This element in the illustrations symbolizes the guardian of each landscape. In the book's closing, Bronwyn elaborates, "he wishes you well as you visit his country and make acknowledgements to the ancestors and Elders past and present of each place."
Picking a favorite page in this book is a Herculean task, but three standout elements are the bird's-eye view of the suburban landscape depicted as a "patchwork of rooftops"; the waves of the ocean that mimic the shapes of shells; and the city night lights that glitter like a "jewelled necklace".
This book is a treasure trove of emotions, rich illustrations, and meaningful reflections for all Australians.
Book Information:
Author and Illustrator: Bronwyn Bancroft
ISBN: 978-1921541780
Format: Hardcover
Publisher: Little Hare Books (Hardie Grant Egmont), May 2010
Recommended for: Ages 2 and up