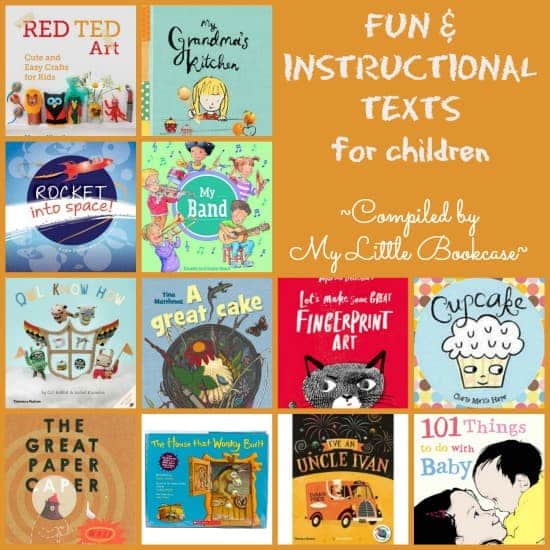 I could  argue that INSTRUCTIONAL TEXTS (or procedure texts) are the most important texts in our society. Recipes, experiments, manuals and game rules are the most recognised instructional texts. Understanding the layout of these texts and how to follow written directions assists us in completing everyday tasks.
I also believe, and I hope this comes across in every post I publish, that reading should be fun and enjoyable for children, especially young children. There are clever ways to introduce children to different genres, and in this post I'm sharing 12 wonderful  books that feature instructions.
Some of the books below are more traditional procedure texts,  while others are narratives suitable for preschoolers with stand-alone instructional features. Primary school aged children could follow these instructions independently, but parents could explore these books with younger children and introduce them to features such as equipment lists, steps/sequence of instructions, diagrams, and results.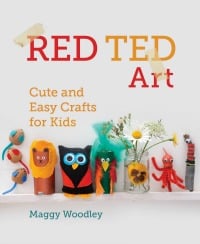 Red Ted Art, By Maggy Woodley, Square Peg
Maggy Woodley, founder of renowned craft-blog, Red Ted Art, has created a craft book full of projects for the whole family to enjoy together. Maggy provides detailed instructions to help you create 60 adorable crafts using recycled materials and simple supplies. Crafts include tissue and egg chicks, hobby horses, walnut mice and walnut boats.
Remember to visit My Little Bookcase tomorrow for a real sneak peek of the book. Maggy has provided us with one craft from the book that you can view, download and print for FREE.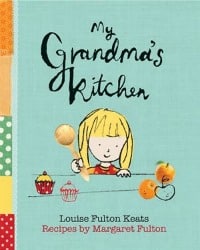 My Grandma's Kitchen by Louise Fulton Keats, Hardie Grant Egmont
My Grandma's Kitchen is essentially two books in one. Aligned with a gorgeous little story are simple and enjoyable recipes for children. Read more about in our book review of Grandma's Kitchen
We've actually got a huge list of children's cookbooks for you to explore.

Rocket into Space by Ragbir Bhathal and Johanna Davids, National Library of Australia
With flaps, tabs and moving parts, this non-fiction book is jam-packed with facts about the Solar System. The book also includes instructions to help you undertake your own Solar System projects and a day and night experiment.

My Band by Elizabeth Lea and Chantal Stewart, National Library of Australia
The main character in this book plays a game with the reader. On each page she encourages you to guess what instrument she is going to play in the band, giving you  a sneak peek at an illustration and the first letter of its name. Lift the flaps to find out some facts about the instrument, and read to the end where you'll find the instructions you need to make 8 instruments of your own.

Owl Know How by Cat Rabbit and Isobel Knowles, Thames and Hudson
Included in this creative picture book for children about problem solving and team work is a pattern for sewing and creating a felt plush owl. Also in the story is main character, Cornelia's,  visual blue print for creating her owl making factory. Read more about the book and our own craft efforts in our review of Owl Know How

A Great Cake by Tina Matthews, Walker Books
Without the ingredients he needs to bake a cake, Harvey applies his imagination and gathers his own ingredients (a range of items from the bathroom, toy room and garden) to make some interesting and creative cakes that are more suited to snails, lizards and butterflies than they are to people.
A Great Cake is a superb book for pre-schoolers. Although a delightful fictional story, A Great Cake follows a repetitive structure, which will help young children to understand processes and instructional texts.
The book suitably ends with two genuine cake recipes for children to try with a grown up. Read more about the book in our review of A Great Cake

Let's Make Some Great Fingerprint Art by  Marion Deuchars, Laurence King Publishing (Thames and Hudson Australia)
Children can follow the simple instructions in this book to create images and art with their fingerprints. It is lots of fun. Trial some of the online activities.

Cupcake by Charise Mericle Harper, Hyperion Books
A plain, vanilla cupcake is quite upset after being neglected in favour of other more exciting cupcakes. He sets out on a quest with his new friend (Candle) to become something special. An extra bonus to this quirky, colourful and light-hearted book for children is a recipe for Deliciously Plain Vanilla Cupcakes. Read more about our Cupcake-inspired activity


The Great Paper Caper by Oliver Jeffers, Harper Collins
The forest creatures undertake an investigation to find out who's been chopping down all of the trees. It turns out the culprit was using the trees for paper in order to win a paper plane competition. The dust jacket of this book cleverly doubles as a manual for creating your own paper plane.

The House that Wonky Builtby Katz Cowley and Phillip Fickling (Based on The Wonky Donkey by Craig Smith), Scholastic
This kit includes a miniature version of The Wonky Donkey and a play set. Children must follow the instructions to help Wonky build and decorate his house.

This is such a fun, rhyming story which is also fantastic visually. Ivan is leading his family to a special destination. Readers can create their own paper craft pie van by following the annotated instructions included on the back page.

This is a picture book and how-to guide in one. And, rather than focussing on the negative changes that a baby might bring, it gives big siblings a wonderful list of ideas for keeping little babies occupied. It's filled with 101 simple instructions for pre-schoolers to follow. Read more in our full review of 101 Things to Do with Baby