Talented duo, Cat Rabbit and Isobel Knowles have created a beautiful, unique, and incredibly creative picture book for children, which promotes problem-solving and teamwork. There are so many features in this book that will appeal to children.
Cornelia Rabbit loves owls. When her Cloud Town is threatened, Cornelia draws up a plan that sees her owls play a vital role in solving the problem. It's the type of creative plan you can imagine your child conjuring up if faced with a similar predicament.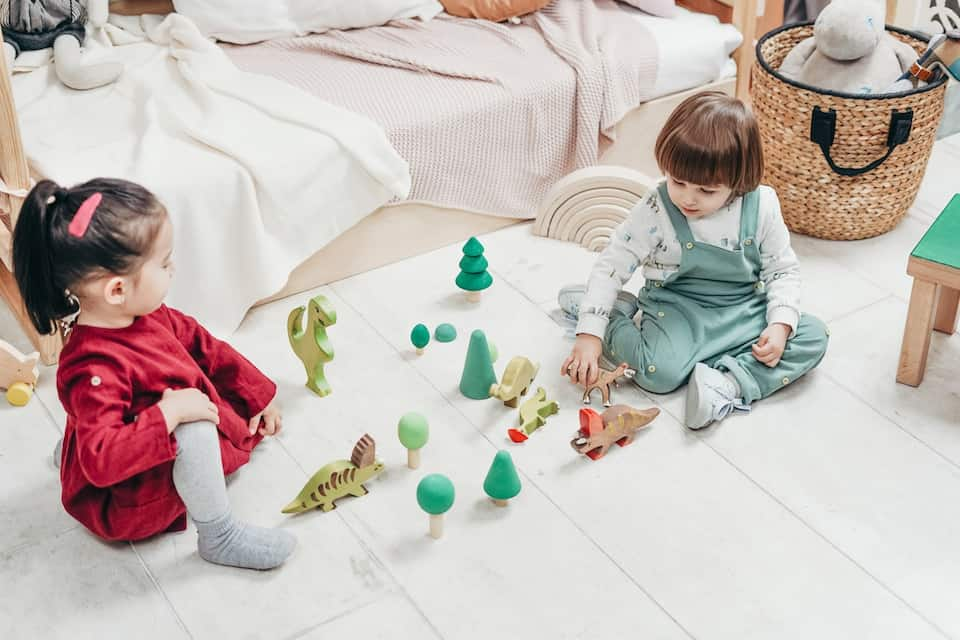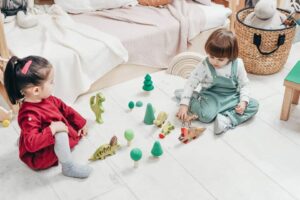 With Cornelia as the dreamer and director, the other rabbits of Cloud Town become the doers: hammering, sawing, drilling, and gluing to build an owl factory. There is even one owl who makes everyone lunch for sustenance. It's a positive example of cooperative teamwork.
The adorable characters were made by Cat, a textile artist, and the dreamy scenes were all hand-created with recycled products. Isobel, an animation artist, captured the scenes on camera to produce the pictures for the story. The book is a great model for children, showing them how amazing play scenes can be created using items from around the home.
The book comes with a pattern to help you sew and create your owl. Sadly, I have no idea how to even sew a button onto a shirt. Needless to say, this project seemed a little daunting to me. It's also not the type of task I would typically attempt with Cam, aged 3.
Cam, however, had other ideas. Being a typical and inquisitive three-year-old, she wanted to know what was in the special pocket located at the back of the book and persevered in asking to make an owl of our own until I surrendered.
So, we did put the pattern to good use. Using various colored felt pieces, I cut out the body, wings, face, and feathers to help us create a 2D owl.
I laid out all of the pieces, and I decided that Cam and I would make one owl each. That way Cam could independently create her owl as we worked together side-by-side and step-by-step.
We also added some googly eyes and cardboard backing to our 2D owls.
Cam loves using her owl to tell stories and create puppet shows. I chose to hang mine from the branches of my favorite Magnolia tree to discourage the possums from eating the buds. It seems to be working so far.
Now, we can't wait to meet Cat Rabbit and Isobel Knowles on National Bookshop Day. They will be at the Hill of Content for a special reading and workshop. It's sure to be fun and creative. I'm also secretly hoping that Cat and Isobel can teach Cam some artistic techniques that her mother is lacking.
Being incredible artists in their fields, Cat Rabbit and Isobel Knowles also have an Owl Know How Etsy Store where you can buy many adorable Owl Know How-inspired treasures, including signed copies of the book, plush toys, books, bags, handkerchiefs, and brooches.