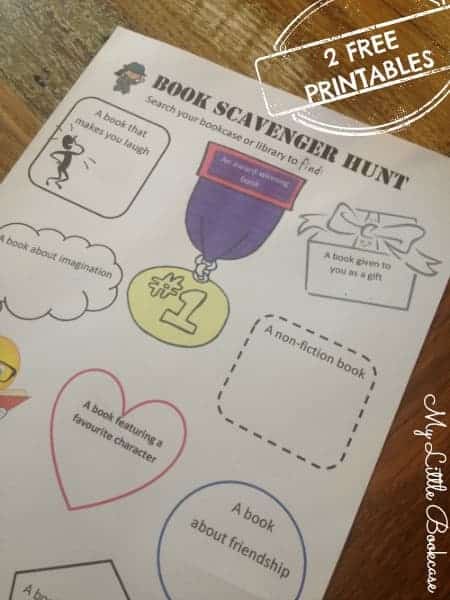 Who doesn't love a good scavenger hunt? Hunting for books can be a fun family or classroom activity.
Last year, I ran a book-a-day challenge with my readers on Instagram. It was a great success, and mums and dads loved being reacquainted with favourite books that had somehow become forgotten as their little family library grew.
With Book Week around the corner, and the Children's Book Council of Australia encouraging children to CONNECT TO READING, I thought it was time to make a kid-friendly version of this game  that parents, teachers and librarians can print and use in a flash.
How to play:
There are no rules to the game. You can use the free printables in anyway that you like. For example:
Ask children to find and write the titles of books on the scavenger hunt sheet.
Arm younger children with a camera and ask them to take photos of book covers they find with your help.
Use the prompts to discuss features of books (e.g. inscriptions, genre etc. ).
Use a stopwatch to time how long it takes for children to complete the book scavenger hunt.
Ask children to create their own book scavenger hunt.
THE OPTIONS ARE ENDLESS (
Let us know how you use the printables
)
Download and print:
There are two book scavenger hunts for you to enjoy. Click on the images below to download and print them.
Check out other ways to play with books:

Like this post? Stay connected:
Be sure to join one of our communities for more literacy-based inspiration, or subscribe to our mailing list so you don't miss out on future posts.