When did you start reading to your children?
B2 (our unborn child) listens to stories already. Even before I knew she'd been conceived she was enjoying stories by proxy, as I read daily to Cam (her big sister).
But I recently came across a book that I thought could be 'our special book' to enjoy together.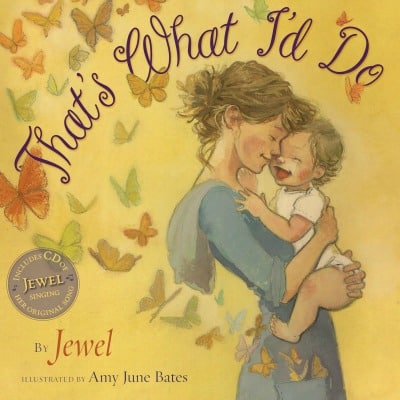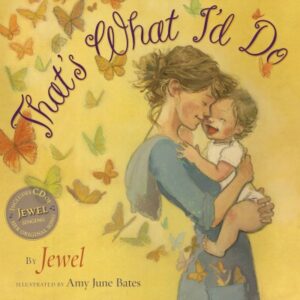 Do you remember Jewel?  She was popular in my late teen years, and I loved her soothing, poetic music.
Jewel now has a child of her own, and she was inspired to write her own children's book, That's What I'd Do. Given her musical talent, it didn't come as a surprise to me that the book reads like the lyrics of a song. In fact, in an accompanying CD to the book, Jewel sings the story. It makes a soothing lullaby to play with babies and young children.
With reference to all the wonderful adventures a mother and child get up to during the day, the words express the love and sacrifices of a mother. The book is incredibly heartfelt.
Full of colour and feeling, Amy June Bates' beautiful illustrations make this such a sentimental book to read to your unborn child or baby.
But what I really love to do, while Cam is having her own nap, is to lie on my bed or couch, play the CD, hold my belly,  listen to Jewel sing the story to us, and enjoy quality time with my second child.
Book Details:
Author: Jewel
Illustrator: Amy June Bates
ISBN: 978-1442458130
Format: Hardback
Publisher: Paula Wiseman Books (Simon & Schuster), October  2012
Suitable for unborn babies +