We are often inspired by picture book illustrations and artwork when we sit down at our creative table, and we've accumulated quite a large collection of artistic pieces (Below is just a small selection).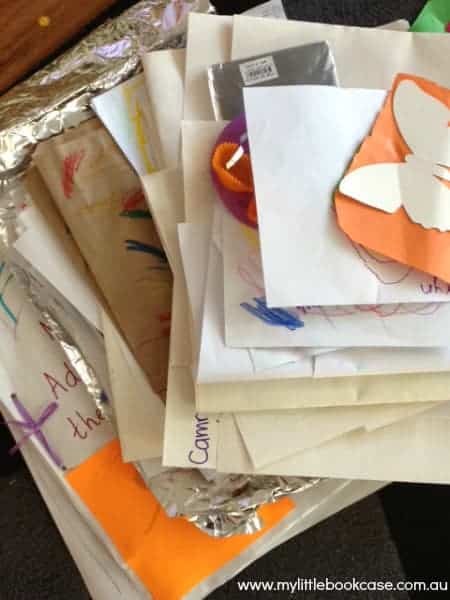 For years, I've been wanting to create a family art gallery wall in our home. Since Cam began attending kinder this intention quickly became a need.
I'd seen Ikea picture ledges used for displaying photos and books, but when I spotted them on a recent trip to Ikea I couldn't look past them for displaying our art. Combined with all the frames I could muster up from around the house, we created this art gallery. My favourite part of this gallery is that the art is interchangeable.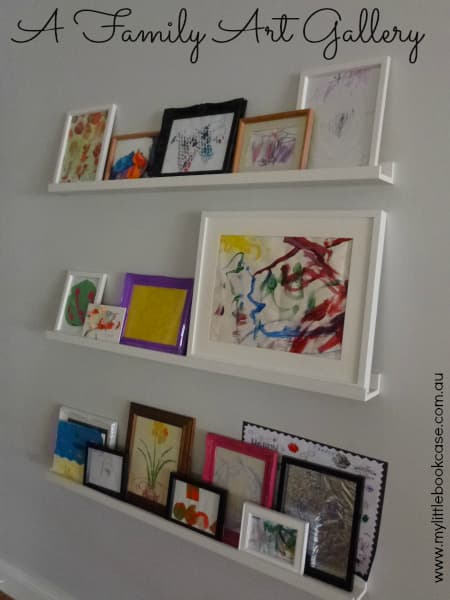 Many of the pieces you see on display here were inspired by picture books:
BUBBLE WRAP PRINTING: 'Colours, Patterns and Directions', inspired by Press Here
TISSUE PAPER ART: 'Springtime illustration inspired artwork', inspired by a range of spring-themed books
NATURE STENCILS: 'Fun with Leaves',  inspired by a range of Autumn-themed books
STENCIL ART: 'Experimenting with Stencil Art', inspired by That's Not a Daffodil and 10 Blue Wrens
TISSUE PAPER PAINTING: 'Eric Carle Art Inspiration'