What's That Noise? by Sally Rippin
I am constantly fascinated by the background noises babies and toddlers hear that adults unconsciously block out. Children are fascinated by the world around them and noises are no exception. That's what makes What's That Noise a clever title and theme for a baby's book.
I was so excited to receive this free book from my Child and Maternal Health Nurse as part of the Victorian Young Reader's Program. For months we read this book every day and my daughter never tired of it. A great choice by our local librarians.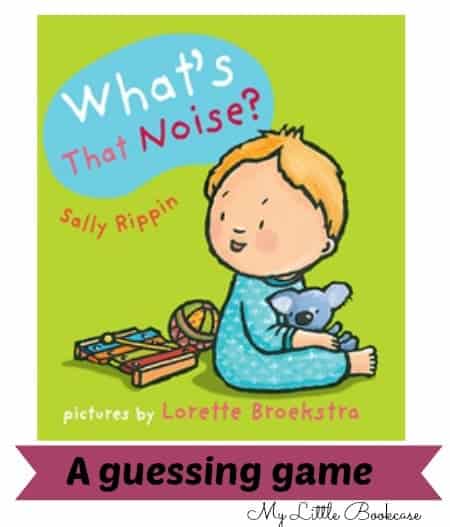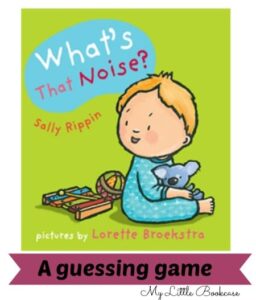 The babies in this book are sure to be just like your little cherub: they play, they cry, they laugh and they cuddle, and each baby has their very own comforting toy.
Each page features a rhythmic sound created by everyday objects or people like a baby crying, clothes flapping in the wind, and a phone ringing. The cause of each sound is stated in one simple sentence. Simplicity and relevance are certainly the keys to successful baby books.
The illustrations are large, colourful, and simple. There are a few objects drawn in the foreground and background of the main illustrations, inviting you to chat with your baby with questions such as 'Why do you think the baby is crying?', 'What is hanging on the line?', 'Who is talking on the phone?'
This would make a gorgeous addition to your child's first book collection. It is one in a series of books by Sally Rippin. Other titles in the series include Hush Baby Hush, Where is Baby? and Go Baby Go.
Author and Illustrator: Sally Rippin and Lorette Broekstra
ISBN:978-1741753899
Format: Board book
Publisher: Allen & Unwin, August 2008