Book List: Picture Books about Seasons
I don't know what happened in Melbourne, but summer literally disappeared before our eyes, taken over too quickly by the crispness of autumn.
My daughter is not happy about it either. Her unhappiness has nothing to do with the weather mind you. She's upset that she can't wear her beautiful summer dresses and she wants to know why. I tried telling her it wasn't hot enough for a dress. I tried telling her that we need to wear more clothes on wintery days.  She continued to give me perplexed looks.
Trying to explain the change of seasons to her was proving more difficult than I thought. I needed help, and where do I turn when I need help? Books, of course!
Finding books about seasons was actually more difficult than I had anticipated. There are certainly lots of books out there, but those set in America or the UK were only going to confuse my daughter more I thought. I was also looking for books that looked at the full sequence of seasons as opposed to focussing specifically on one season.
So, these are the books we've been reading and enjoying during this past week, and each one of them is simply beautiful.
All Through the Year
Jane Godwin and Anna Walker
ISBN : 978-0670073993
Format: Hardback
Publisher: Viking Australia
This is one of the most delicious books I've come across. You feel your heart sing as soon as you hold this gorgeous padded hard-cover book in your hands. That feeling continues as you take a journey through an Australian year.
It is an almanac; each double page spread represents one month of the year, effectively conveying our Australian seasons. Hot January days are spent at the beach; leaves flutter to the ground in March; days are short in June; and daffodils, blossoms and rain appear in September.
The family embraces the wonderful seasonal activities Australia has to offer: celebrating Mothers' Day in May, attending football games in September, attending fairs and shows in October.
Jane Godwin's text is lyrical and emotive. Together with Anna Walker's charming illustrations, they effectively indulge all of your senses: the beautiful sights that each season brings, the feeling of the air around you, the seasonal smells, and the sounds we associate with annual activities.
My Boots in Season
ISBN: 978-1921136474
Format: Hardback
Publisher: Windy Hollow Books, 2010
'Summer, Autumn, Winter, Spring, The fun that all these seasons bring.'
This is a small format book. It is great for reading aloud to toddlers and pre-schoolers, and for enticing action and adventure.
A family puts on their boots and takes a walk through the seasons.
With phrases such as 'Leaves falling gently to the ground, books kick them all around', Kerryn's descriptive and poetic text describes the acts of nature symbolic of each season, and the activities we undertake. She describes a season before announcing it, giving children a chance to make their own prediction.
Elise's illustrations show a family happily embracing each season. They seem to enjoy tip-toeing across hot sand as much as they love jumping in muddy puddles. Her use of different colours throughout the book really complements each season too.
My Boots in Season ends with the words, 'Summer! Which I love best.' What a wonderful way to end a book, with a terrific conversation starter.
Winter's Blanket
Phil Cummings and Donna Gynell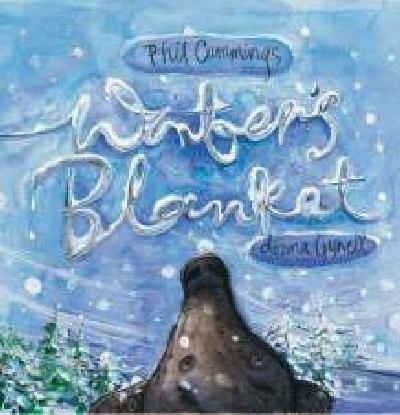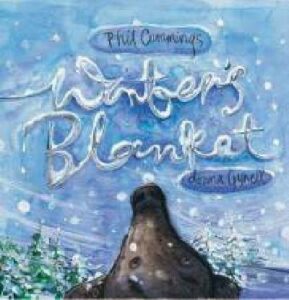 ISBN: 978-1921136757
Format: Hardback
Publisher: Windy Hollow Books, 2011
The use of seasons has actually been used as an allegory by Phil Cummings in this book. The book uses winter as a metaphor for a time of concern, worry, anxiety or sadness; while spring represents the hope that this difficult time will pass. It really is a gentle and comforting book to share with children about a difficult topic.
Such a thoughtful book it is because the metaphor is so subtle that Winter's Blanket can be read, without worry or concern, to younger children too- enabling you to simply read and talk about the change of seasons.
Lily, a young cub, walks with her mother and begins to twirl alongside a fluttering autumn leaf. Her mother tells her that it's a sign that winter is creeping in.
At this point in the story, Lily becomes my 2.5 year old daughter, confused about what that means. She begins to ask her mother a barrage of questions, 'Is it hiding?', 'Does it sneak and creep about like a ghost?', 'Does it..swoop down upon us?'
As Lily begins to understand a bit more about winter, she also begins to worry that she won't be able to stay warm. Her mother assures her that she'll be okay because spring won't be far away.
'No matter how long winter lingers, spring will always come.'
Alongside the story are rich and textured illustrations by Donna Gynell.
Little Ava Stories
ISBN: 978-1921136788
Format: Hardback
Publisher: Windy Hollow Books, 2011
Little Ava Stories truly is a collection of LITTLE stories. The little stories are made up of just a few sentences each. Dedicated to her granddaughter, Elsie has written about the small moments that a grandmother finds warm and amusing.
She has used lino-cut illustrations in natural, earthy colours to convey her stories of playing with leaves in autumn, feeding birds in spring and visiting the beach on a sky blue day.
Little Ava Stories is minimalistic but it is a lovely, sentimental, little book.
Seasons
ISBN: 978-1877467622
Format: Hardcover
Publisher: Gecko Press, 2010
This is the only non-Australian book that appears in this book list about seasons. As opposed to a story, Seasons is made up of single words and images by French illustrator, Blexbolex. The illustrations and design of the book have a retro edge.
The four seasons each feature at the beginning of the book. The other words stand-alone and are not specifically attached to seasons. Some of the words that appear in the book include bud, seed, sun umbrella, puddle, sneeze, fire-fighter, gust and deluge.
The stand-alone words and images make this book one that can be used in different ways. With young children it is difficult to read all of the words in one sitting. Instead we have used each page as a stimulus for creating our own stories. We have also scanned the book looking for words that can be grouped together (e.g. some words that represent summer include watermelon, sun umbrella, sunburn, forest fire, ice cream and swimming pool.)